"Your One Stop Internet Home For Inexpensive 8-Tracks and Much More!"
Tapes/Players For Sale, Tape/Player Repair, Repair Supplies/Accessories, Transfer Services

Serving Our Valued Customers On The Internet Since 1998

Celebrating our 25th year in business!!!!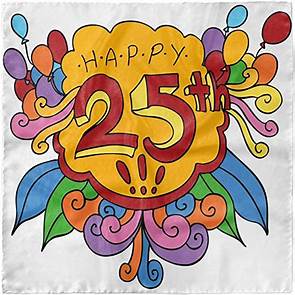 Kate's "8" Track Shack - The original 8-Track Shack

Dan & Kathy Gibson - Just a small portion of the "Shack"
Tapes For Sale | Players For Sale | Player Repair | Transfer Services | Repair Supplies | Accessories
Players* On Sale - 10% Off or More! *Various players on sale

Portable/Components/Receivers, etc


Had back surgery recently so I'm moving a little slow right now. I'm trying to keep on top of emails and orders, but it may take a few days longer than normal. We appreciate you business and your patience! Kathy

For those needing to know the last days to ship to get your items received by Christmas here is what the Post Office says -
December 16 - USPS Ground Advantage
December 18 Priority Mail
December 20 Priority Mail Express
Don't wait!!!!

Happy Fall Yall, from Texas! We're finally getting out of the 100 degree temps here!!! Hard to believe but we're not that far away from Christmas! Time to start thinking about all of those cool 8-track related things you want under your tree this year! Players, adapters for your car/home players, supplies, etc. And if you can't decide what you want, we sell gift certificates too! We've also got lots of Christmas 8-tracks, so take a look and pick up a few (or a lot ;) )

The postal rates have now gone up! There is no longer first class mail! It has now been combined with USPS Parcel Select and USPS Parcel Ground. Rates appear to be a bit higher and time to reach you a little longer!

You've probably been seeing the gremlin around our website recently. Our good friend H. Stacy has brought this cute little guy to life for us! His name is Dolby. You'll be seeing Dolby around our website and maybe a few other places! We'll be doing a contest with Dolby so be watching for more details to comeing soon!

Just a reminder that postage is going up again! If it seems like your totals have gone up more than usual this is why. I nderstand that media mail will go up 7% across the board! WOW!!!! We will try to ship the cheapest way possible. Keep in mind that things like belts, repair supplies can't be shipped media mail. Thanks!

We are celebrating our 25th year in business! Hard to believe how fast the times flies when you're having fun! We'll be having lots of fun things going on throughout the year so stay tuned!

There are some new 8-track releases so be sure to get yours while you can -
Nancy Sinatra's latest 8-track and 4-track are now out - Keep Walkin'
Anders Enger Jensen - Best of Anders Enger Jensen
Bloody Stool has released their second album - Bloody Diaper Theory of Volume II
Here is a release from Sacred Bones for Blaze Foley - The Dawg Years
Two more releases from Townes Van Zant - Townes Van Zant and Delta Momma Blues
A limited edition release from Pine Hill Records - Don Harriss - Elevations limited to 25 tapes/hand numbered copies
Another new release - Maple Run Band
Gein & The Grave Robbers - Song In The Key Of Evil
We're working on more new albums that will be coming up for sale soon. We'll keep you posted as we're given permission to give out the links for ordering.

Looks like postal prices are going up again in early July. Media Mail will be going up nearly 10-11%. It's probably still the cheapest way to ship tapes, but just a heads up!

Gremlins getting into your tapes and players! Send 'em to Kate's Track Shack (tapes/players, not the Gremlins)! We want to thank our friend H. Stacy for drawing these crazy little gremlins for us. We're working on making t-shirts with them as well. Will keep you posted once all the details are worked out. You can see his Pesky Gremlin cartoons here. He is an excellent cartoonist!

We can't iterate this strongly enough, if you're going to send a player(s) for repair or to be checked out, DOUBLE BOX YOUR PLAYER! A little bit of bubble wrap won't protect your player from damage, no matter what service you use to ship it. Bubble wrap the player really well! The smaller bubble wrap doesn't do a whole lot unless you use at least a full roll. If you have buttons/knobs, etc. make sure that they are well protected. Use a pool noodle that has been cut down the center. Box the player up well and then put it in a box just a litle bigger than the one the player is in. Make sure that there is a good crumple zone around the inner box to keep it safe, especially where the front of the player is. Save yourself the hassle of having to file a claim or having a favorite player destroyed. You might get lucky doing it with minimal packing materials, but we won't let it go back that way. Thanks!

Once again postal rates have gone up again! When possible, we try to give you the cheapest shipping rates. We've also been informed that 1st class packages will take longer to arrive than they used to. Some can take at least 5 days to arrive. International packages seem to be taking longer as well. For the time being, the Post Office has stopped packages going to Austrailia unless they are shipped International Priority Express. Thanks!!!

For those making purchases in Texas, our tax rate has just be raised to 8.25% beginning April 1, 2021.

We want to stress how important it is to keep your packaging, especially if you're purchasing a player, or large item, in case there is damage. If insurance is put on your package (all players have at least $100 worth of insurance), and there is damage, we will need pics of the damaged item as well as the box and packing. The post office or company that the claim is filed with will need this as proof of damage and to determine if the claim will be paid. If the claim is paid, we will usually get a check. We will cash it and send the funds to you to use to have the player/item sent back to us for repair and cover the costs of the repair & shipping back to you. Or, you have the option to pocket the claim amount and do nothing.

These are crazy times we're living in right now, and we understand many things are uncertain right now! Since we are mainly an online business, we are still here working and available for tape sales, supplies, tape and player repairs. Stay safe! **Until further notice, we will not be taking money orders. Sorry for the inconvenience!**

Until further notice - Please do not put signature requirements on packages to us. It requires us to not follow the social distancing of 6' when we have to have a postal carrier hand us their devices for a signature. Thanks for your understanding!

Also, just a quick reminder. Please use our business phone line - 817-789-6881 between 9am and 5pm Monday-Friday. If we're unavailable, please leave a message and we'll get back to you as soon as we can. The number may forward to another number, so don't be concerned, we will still get the message.


If you have Playtapes that needed repaired, we now have 1/8" metallic sensing foil and coming soon, 1/8" non-metallic splicing tape. Check it out here.


We have a new item for your collectible 8-tracks (and even those that might not be)! Plastic protective sleeves. These ship flat and have a plastic, removable film to keep them safe until you put your tapes into them. They are $1.50 ea.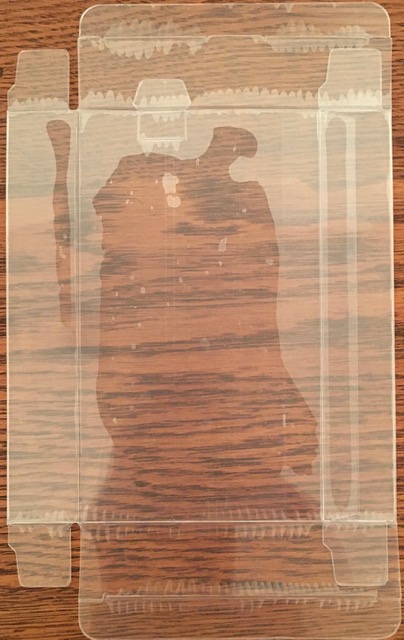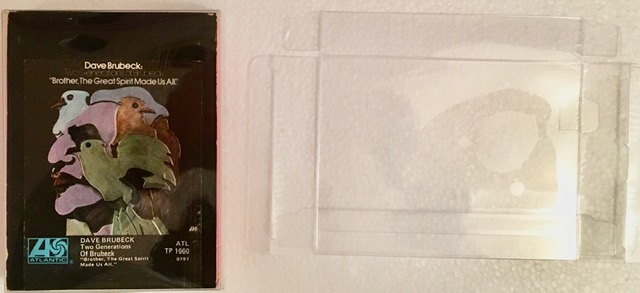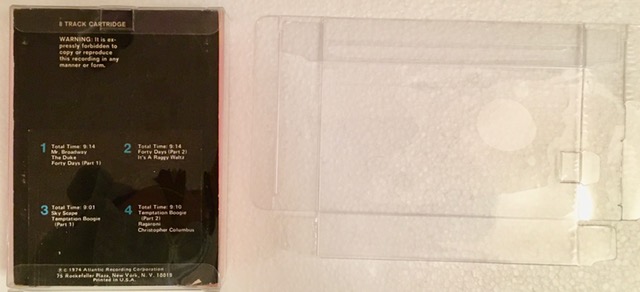 For those of you who have the old arcade machines or know people who do, we can work on the players inside the games as well as the tapes used for the sounds. We have a lot of the sound files so let us know if we can help you! For more info. click here.

For those of you who like to listen or collect new 8-tracks check out some of the new 8-tracks we've done through our sister company KTS Productions (if the link won't work, take off the www.katestrackshack.com/ in front of it).

We've stated this many times and it's on our website in multiple places, please make sure the shipping info. you have on PayPal is correct when using this form of payment!!! We can not stress this enough. If you've recently moved or moved some time ago, please make the change to your PayPal account. If your package is miss delivered or returned to us because you haven't made the change or given us the correct shipping address (don't assume that because it's on your package we will use that one because we get packages all the time that have been shipped from a third party with their shipping info.), you will be responsible for any extra charges to get the package to you.

Have old VHS tapes, movies or 8-tracks that you'd like to watch/hear again, we offer transfer services. Check it out here.

When sending tapes or players for repair/tune up please do not use household items, clothing, diapers, etc. to pack with! Bubble wrap, newspaper, foam, etc. work great! NO packing peanuts! They can get stuck in your tape or player and cause more damage (not to mention a pain to deal with!).
If you're sending a player in for repair/tune-up, be sure to pack it well!!!! Pack it as if it were an egg that might be broken. Lots and lots of large bubble wrap. If it has removeable knobs, remove them or cover them so that they won't be broken if the box is handled by a gorilla! Put insurance on the package. If you're not sure how much to put on, put at least $100. We can't be responsible for poorly packaged items!

For those of you who may be having problems connecting to our email address when you click on the " email us" or "contact us" links, you can use sales@katestrackshack.com to email us.

Our landline is no more!. The best way to contact us is through email. If you do need to reach us, you may call 817-789-6881. If we can't get to the phone, it will go to voicemailm(different number). Leave us a message and we'll return your call as quickly as we can. Thanks!

We also are making some cool 8-track adapter/converters that you can use to play your music from your iPod, iPhone, any music device that uses a 3.5mm mini plug. Very cool!!! Every player is different so run it through the channels until you get the best sound from your adapter.

Have music you want to listen to that's not on 8-track? We've got you covered! We have adapters for the 8-track, 4-track and Playtape. For the 8-track, 4-track and Playtape, we have an adapter that uses the 3.5mm cable. For 8-track we also have the lightning cable. Both work great, just giving you a choice! And for those of you who have Playtape machines, we have a new adapter for you! We also have an adapter for the 4-track (pic coming soon). You've asked for it and now it's here! The Bluetooth adapter! We're adding another adapter to the line up - USB-C!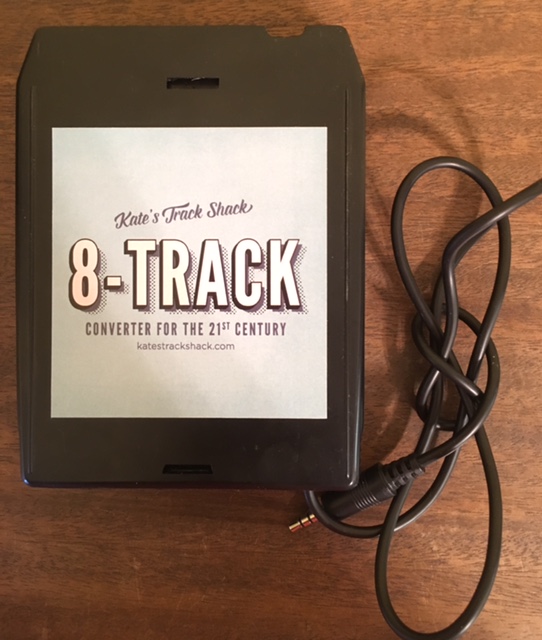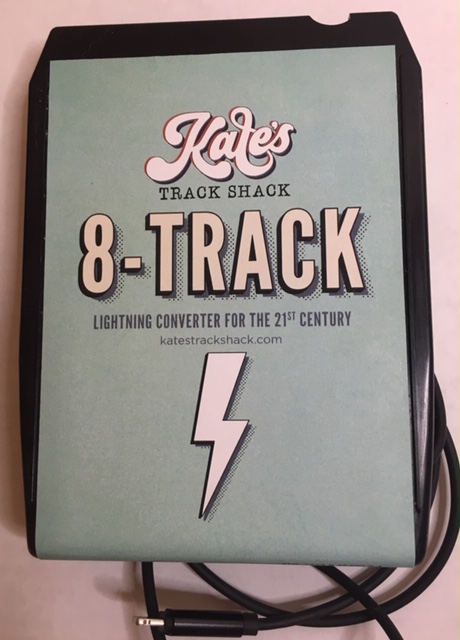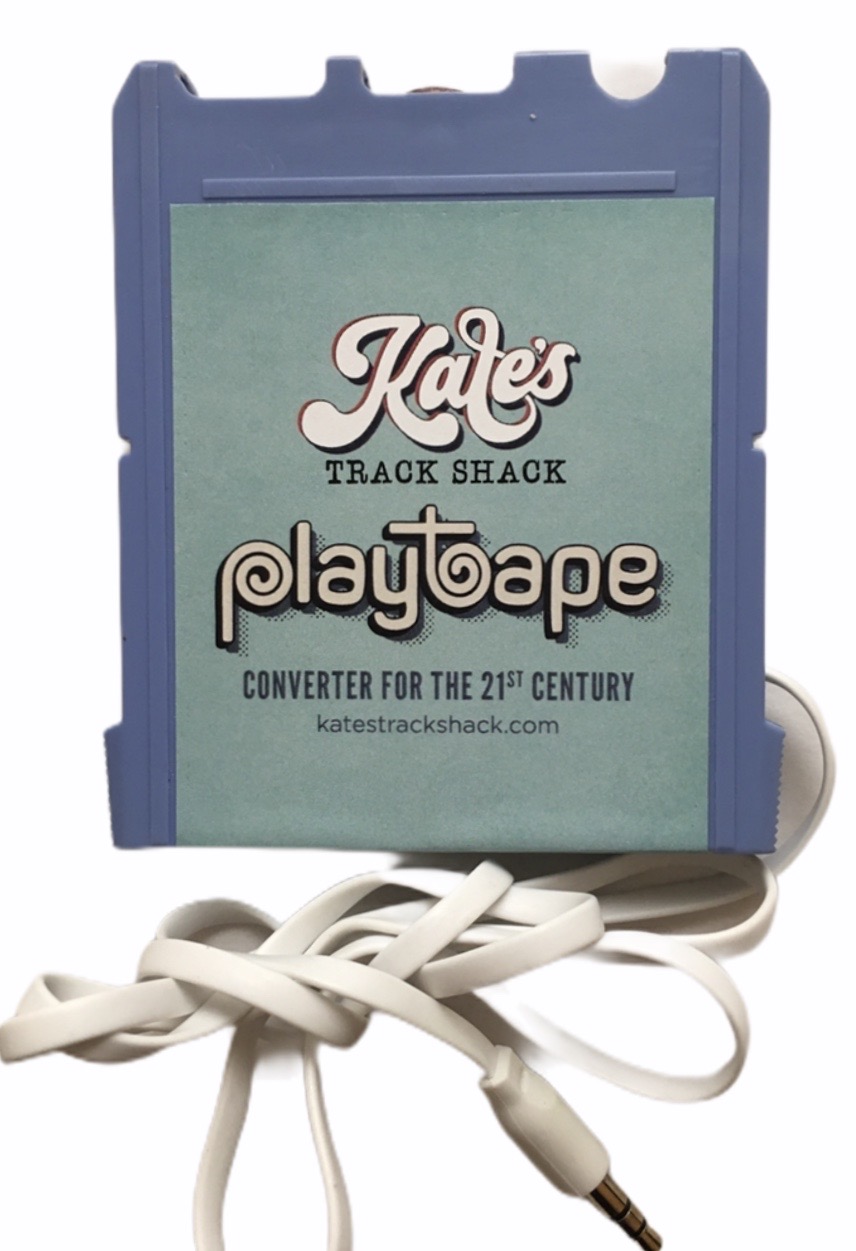 The Bluetooth Adapter is Here!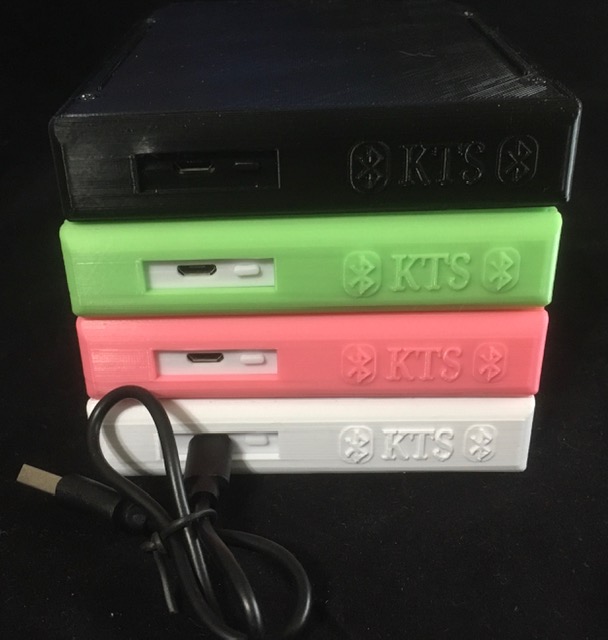 We're excited to finally put these out for sale! We've been waiting on the labels but decided what the heck, let's just do it!. Each Bluetooth adapter will come with instructions how how to use it. Thanks to Ashley for his help with this project!!! We have added a couple more colors (while they last) - red and blue.
We don't have the pics yes, but we also have the USB-C adapters as well!

We'd also like to remind you that although we are mainly an internet business, we do have hours that we operate our business - 9-5, M-F CST . We love talking with you on the phone, but durning business hours only please. If you need to pick something up or drop something off, give us a call (817-789-6881) during business hours and we'll work something out. Thanks for your understanding!

We've had quite a few orders that have not been paid for. We understand things happen and we're willing to work with you, but if you're not able to pay for your order, please let us know so that we can put the tapes back on the list so others have the opportunity to buy them. Thanks!


We are on Facebook! If you are too, please join us!

As a reminder, we require delivery confirmation on all US packages. Most International packages usually have some sort of tracking number. This is for your benefit as well as ours. Insurance is optional. We can't be responsible for packages that are lost, stolen or damaged in shipping unless the package is insured. It is highly recommended on larger packages that might tend to get damaged in shipping. If your package is insured and something happens, we will be more than happy to work with you and the post office to rectify the situation.

Just need to make a clarification on the tapes we sell. The tapes that we put on the list, unless otherwise stated, are tested to make sure that they play, but have not been tuned-up (new pads/splices). These tapes can be tuned-up before they ship for an additional $2 per tape. For those that like to do their own repairs, we also sell the repair supplies needed to to that. When you place your order for tapes, if you want the tapes tuned-up before they ship, please let us know. We try to ask, but sometimes we forget.

Just a friendly reminder that we are mainly an internet business and don't have a physical storefront per say. We try to answer all emails as quickly as possible but if we don't, we promise we will! We may just be doing things with our family. Weekends are especially busy for us so don't abandon hope that we aren't getting back to you.

Don't forget to check out our players, they're going fast!


Click here for info. on how to be notified when a new list or other info. is available.

We have lots of accessories and repair supplies to keep those 8-tracks, 4-tracks, playtapes, etc. going for a long time to come. If you don't like to repair your own tapes, we offer that service.

If your car has an 8-track player you need to have one of our cool license plate frames! You can see what they look like on our accessories page (down at the bottom of the page).

If you have any questions, please email us.


If you are paying with PayPal, please make sure that the address you have on file with them is the correct address. If you've moved and haven't changed it or haven't given us your correct address, your package could be delayed. If it is sent back to us because of an incorrect address, there will be a charge for the return shipping from the post office as well as the original shipping costs.

Just a reminder! Each order must be paid for separately! Also, if you place an order for tapes and then decide you don't want them, please let us know so we can put them back on the list. There may be someone else wanting the tapes you don't want.
Thanks for your understanding!!!


We will be glad to try and fill special orders or search for tapes for you, but there will be an additional charge added for this service. Also, please be patient as there are thousands of tapes to look through and we get tapes in all the time!
Thanks!


Credit/Debit Cards
We can now accept Venmo (under business not personal) and Zelle.

We now accept credit/debit cards as well as PayPal, checks, & Zelle. Please see our ordering info. page for more information. For those wanting to pay with credit card, we can also send you an invoice that you can pay using your credit card online.

Please see How To Order for further options.

You may now pay using Zelle. Funds are sent electronically at no charge.

If you have any questions, please email us.

Thanks again!!!!!!! Dan & Kathy


Gift Certificates make great gift for those hard to find for friends/loved ones. Who doesn't enjoy getting a gift anytime of the year!

Free Shipping on Gift Certificates $25 or more



8-Track Repair Kits

For those who like to fix their own 8-track tapes, we offer several fix-it yourself kits.






We're looking for 8 track molds (not the plastic shells, but molds used to make them) or other 8-track related equipment. If you have anything or know of anyone that does, please email us. Thanks!

8tracks radio is a free player from Google Play, Apple's App Store and the Window Store. Whatever your music tastes, you can find it here. Click on the icon below to take go to their web page. Login or sign up and then do a search for k8track. When you get to our mix page, go down on the left side and click on the logo under "Mixes by k8track." Enjoy listening to some of the songs we enjoy on 8-track while you're browsing the web site. To go back to the web site, click on the "by k8track" (for some reason the link for Kate's Track Shack doesn't seem to work) in the bottom right corner. You can then see the web link at the top left. Let us know what you think.




Eight Track Stereo by Blue Boxen, LLC is a very cool player for the iPhone or iPad! It looks like an 8-track player and your music looks like an 8-track cart. I think it costs something like $4.99, but well worth it just for the cool factor! It's not available for Androids.




All contents of this web site copyrighted© 1998-2023 Daniel and Kathy Gibson, KTS Productions, LLC

email: sales@katestrackshack.com