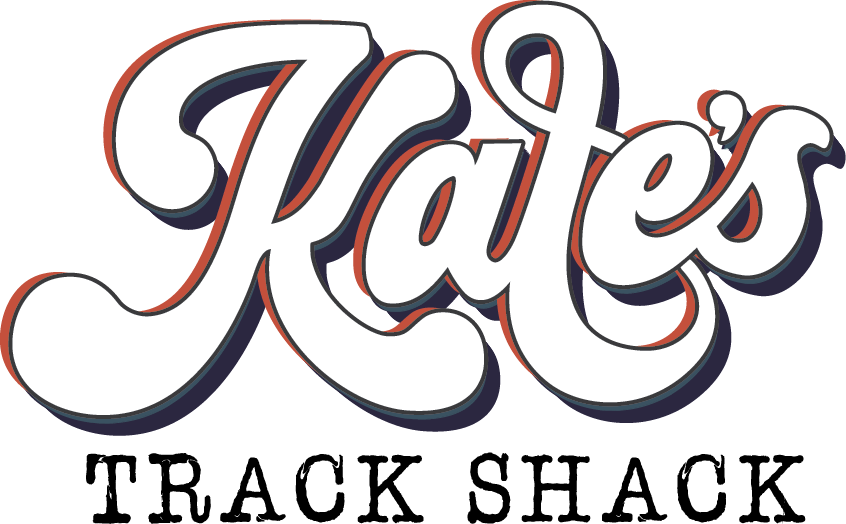 CSS Menu Template by Css3Menu.com
We are trying to give you the whole 8-track experience here at Kate's Track Shack! So if you're looking for a player, we're here to help you out!
We bought a great collection of players from our friend Dan Jobin. Dan has worked with players since he as a young lad in California. He's done a lot of player repair work for us in the past. He is about to be a new daddy and will be focusing his time with his family! Be watching for more players to come up for sale in the near future. Some of these are very unusual and hard to find players. We always acquiring players. If you don't see what you're looking for on the list let us know we may have what you're looking for.

---
Unless otherwise stated, all of the players we are putting up have been refurbished and are priced accordingly. We will offer a 30 day warranty on all players.* If you have a problem with your player after you receive it, please let us know so we can send you a RA form to send back with the player.
We are not responsible for tape jams/failures. If you're buying a player, you need to make sure that your tapes have been tuned-up first (new metallic splice/pad) before playing them in your player. We sell all of the repair supplies you might need to do it yourself or we offer this service as well.

Also, not all the players are going to look pristine and beautiful, but they all will be playable (again, unless otherwise stated). We'll try to clean them up and make them as beautiful as possible. But, unless the guy I spoke with last year has got his patent, I don't think they're making 8-track players anymore.
Some may show reflections of me taking pics! Also, the white paper you see on the players is for our identification and won't be on the player when it ships. Lighting may make some players look a different shade of color than they actually are.
When we figure s/h for the players, your total will include insurance for the the cost of the player. Most Priority packages come with free $50 insurance but anything over that will require the additional insurance.

If you are paying with PayPal, please make sure that the address you have on file with them is the correct address. If you've moved and haven't changed it or haven't given us your correct address, your package could be delayed. If it is sent back to us because of an incorrect address, there will be a charge for the return shipping from the post office as well as the original shipping costs.
Here's what we have right now:
---
GE 3-5530L AM/FM 8 Track "Splitter" Portable -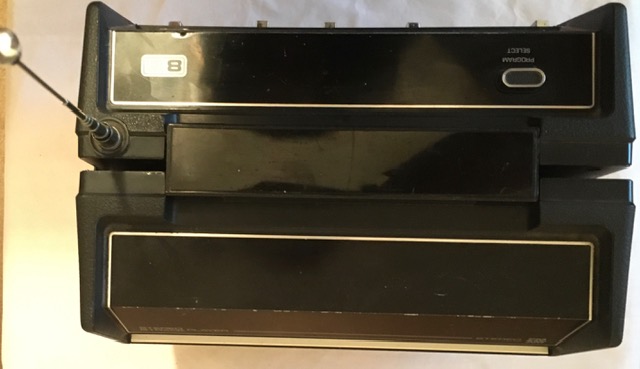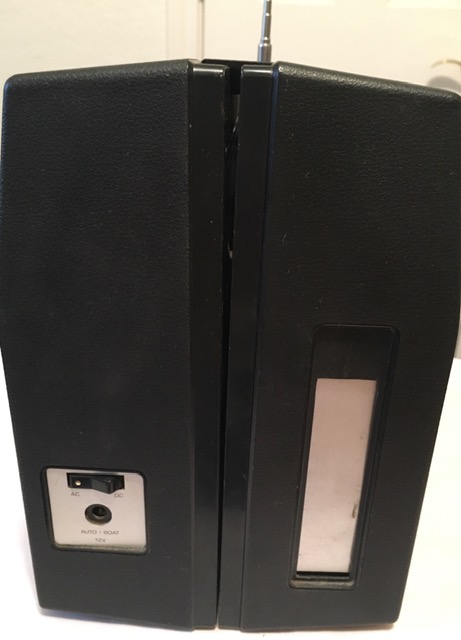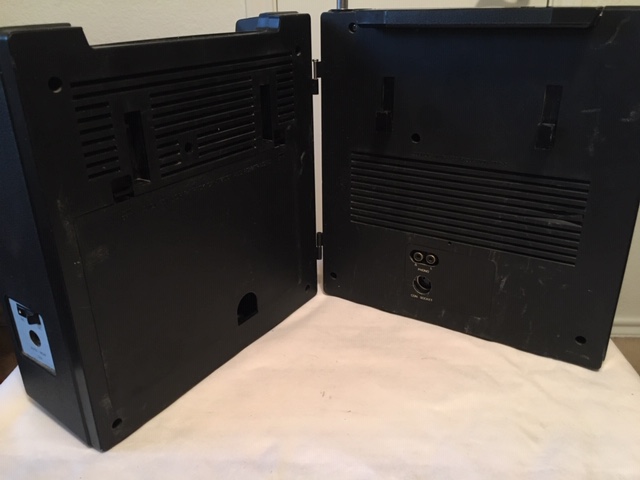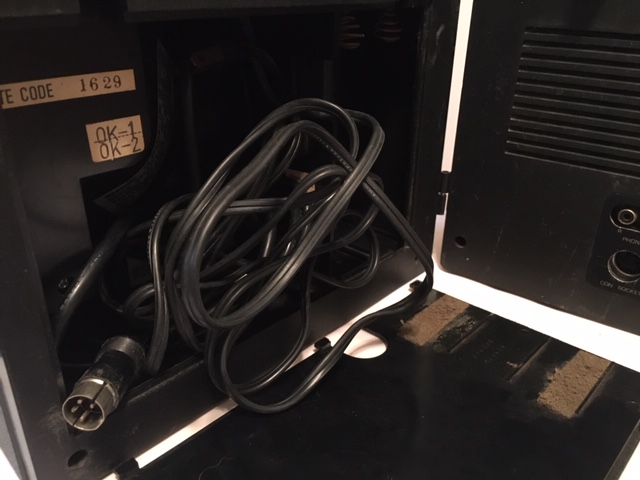 Nice shape with some minor wear. Plays great! GOOD & LOUD! Has jacks for phonograph. A high end portable. $150 + S/H*
---
Bon Sonic Model 2222 Automatic 8-Track Tape Player/FM/AM Radio Portable -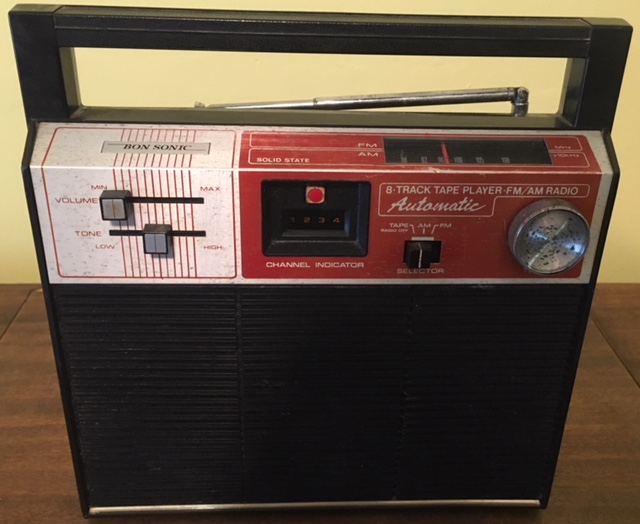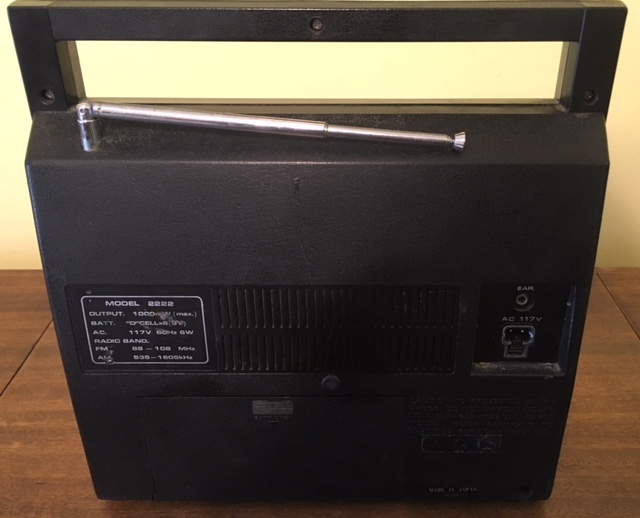 This is an inexpensive player. The capstan has been repaired. Track changer repaired, but it is a lousy design & sometimes needs to be pressed twice. Not much can be done about it, but be patient if it doesn't switch the first time. Pushing it to many times will cause it to switch multiple tracks. New belt, contacts cleaned and head aligned. No power cable but you should be able to get one from Fry's, Best Buy or Amazon. $55 + S/H*
---
Soundesign Model 4646B AM/FM/8-Track/Cassette Receiver -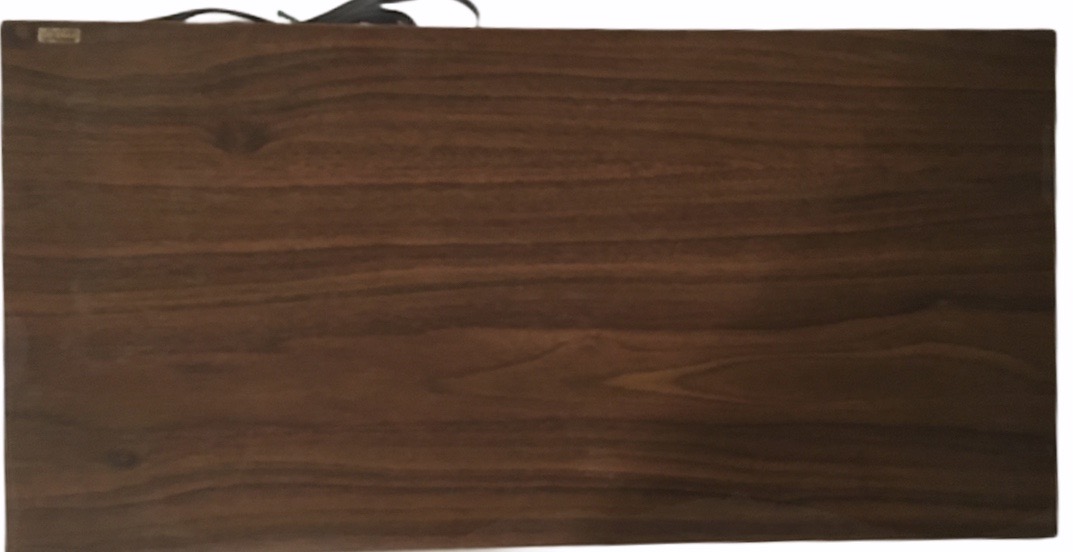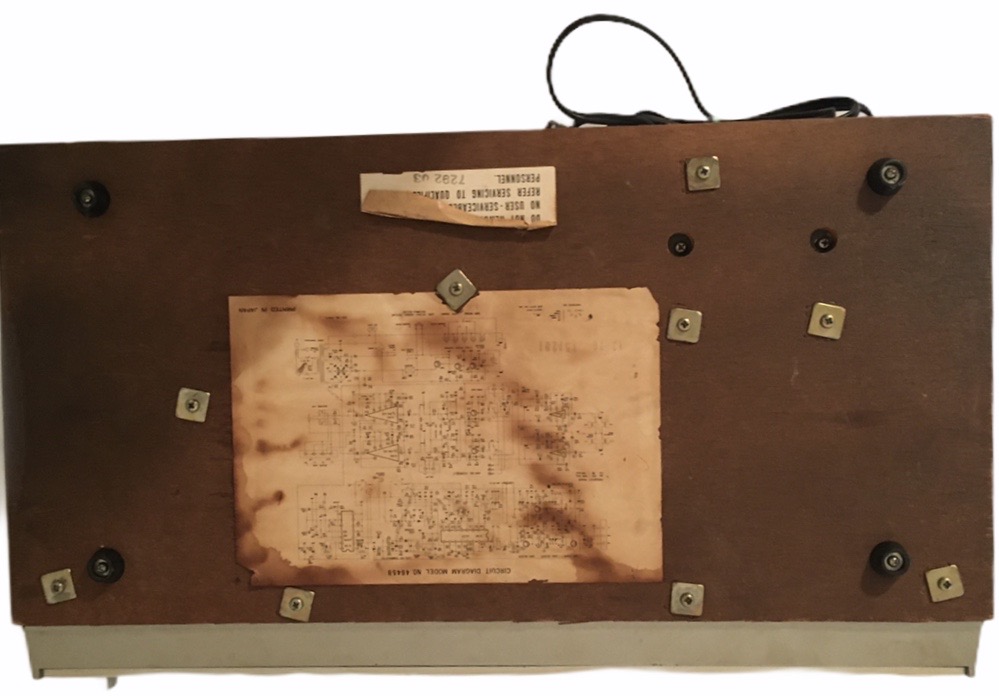 Very unusual as 8-track and cassette play in same slot. Never seen another one like it. Really good shape with some cosmetic wear. Look at pics. Cool & unusual! $120 + S/H*
---
Realistic Modulette 808 AM/FM Reciver 8-Track Recorder -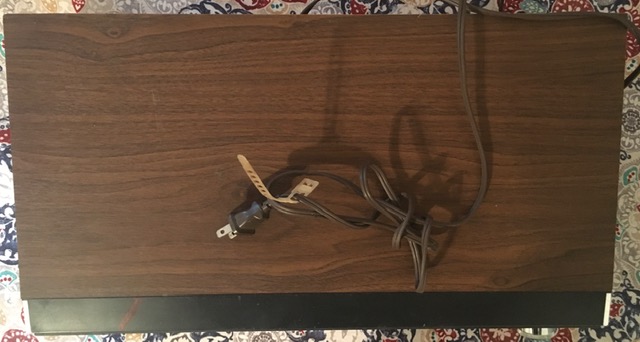 Plays great and records great! Minor cosmetic issues. Nice unit! Just add speakers! $120 + S/H*
---
Sherwood RA-1140 Stereo AM/FM Receiver Surround Sound Effect -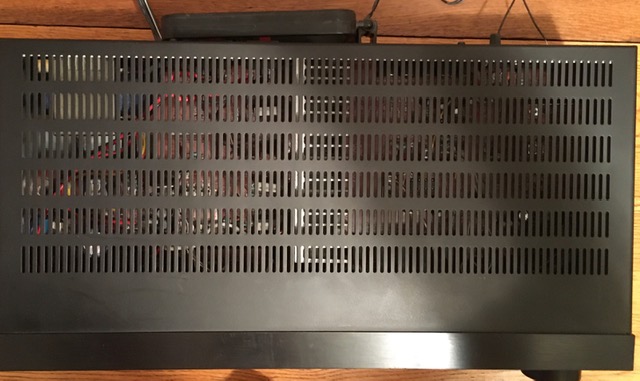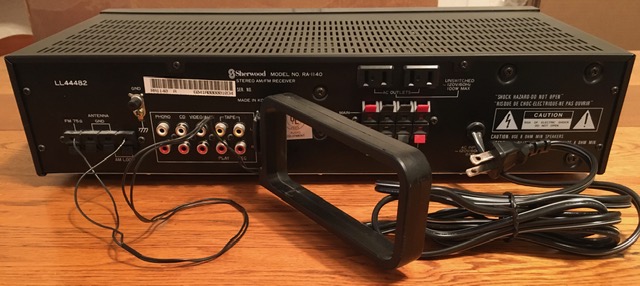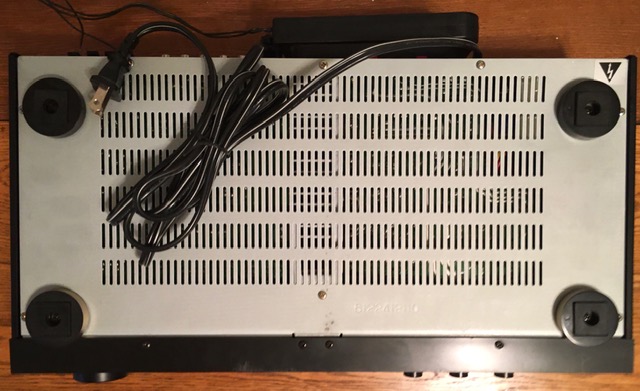 Nice receiver! Everything works great! $100 + S/H*
---
Realistic SA-101 Amp -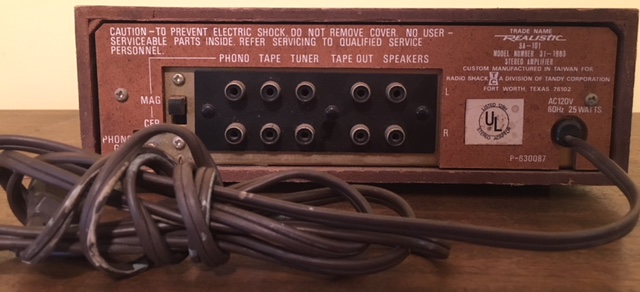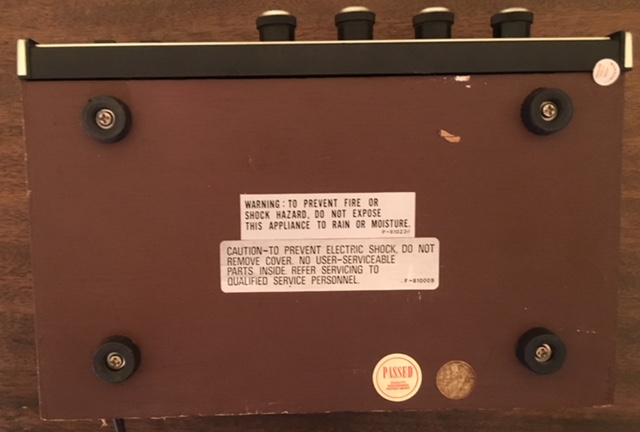 Nice little amp! $45 + S/H*
---
Playtape 1200 -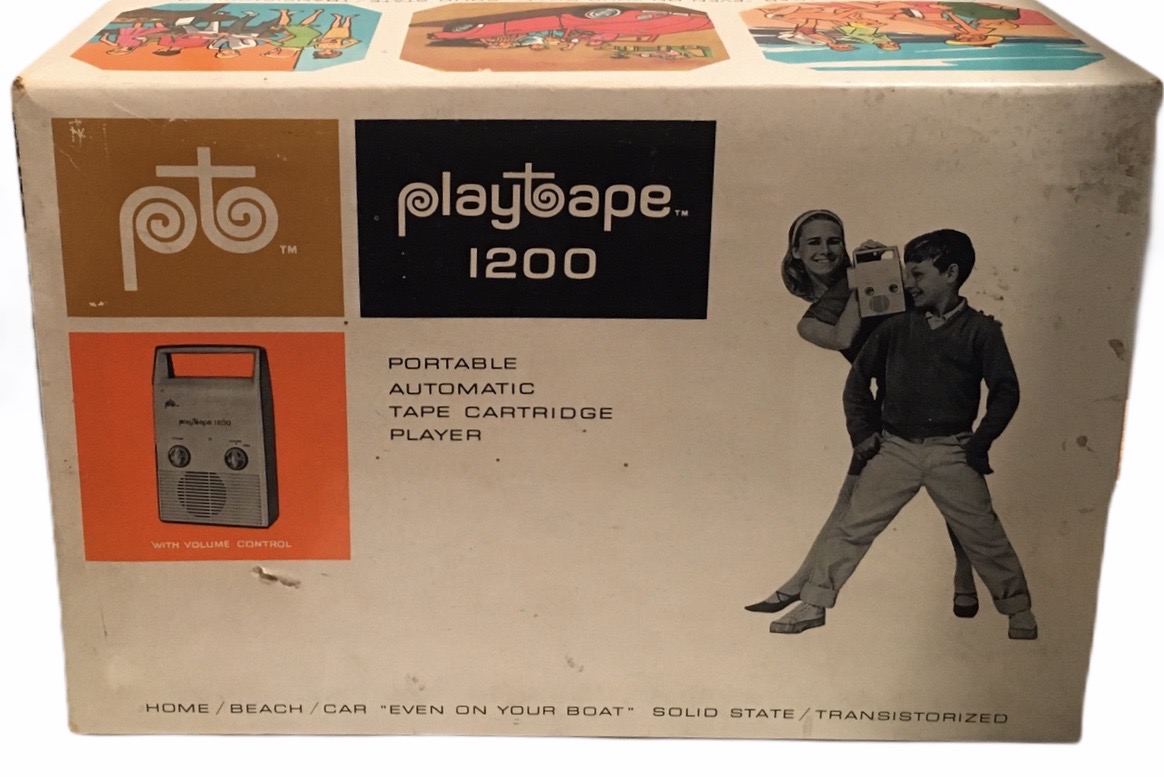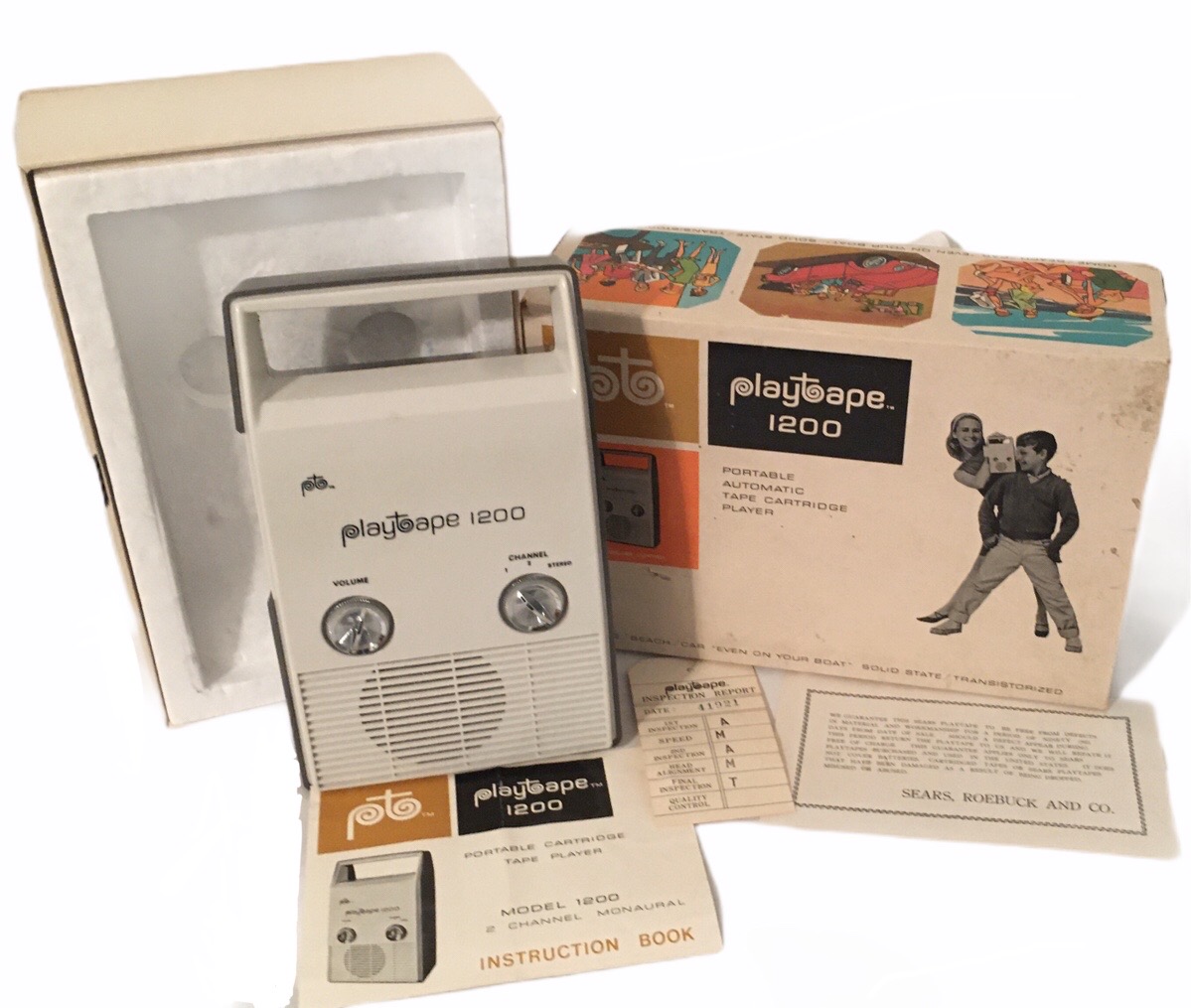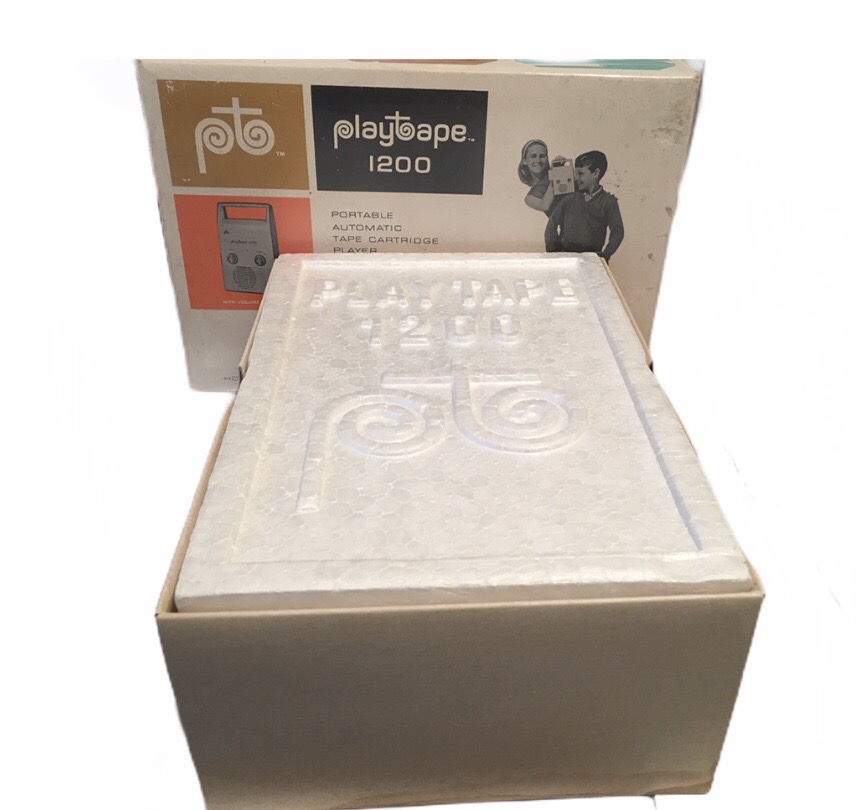 This is NOT an 8-track player! This machine plays the small little two program mono cartridges. It has two program tracks unlike the 4 on an 8-track cartridge. Has the NOS box and paperwork with it but is no new. Plays very well. If you don't have a lot of Playtapes, we do have an adapter that will allow you to play yor own music. The adapter uses a 3.5mm plug. $75 + S/H*
---
We have AC plugs for sale for portable players. These should work on most all portable players. If you can send a pic of your players power outlet so we can make sure we have one that will work with your player. $15.99 ea. + S/H

*Sometimes you have to wiggle the plug just a little in the player.
---
The players can be shipped parcel post or priority. The smaller players can probably fit in a medium or large flat rate box, and may be a little cheaper than standard/parcel post. We'll give you the cheapest rate.
Please see our Return & Refund policy page if you have any questions about our warranty.
Any other questions/comments, please feel free to email us.