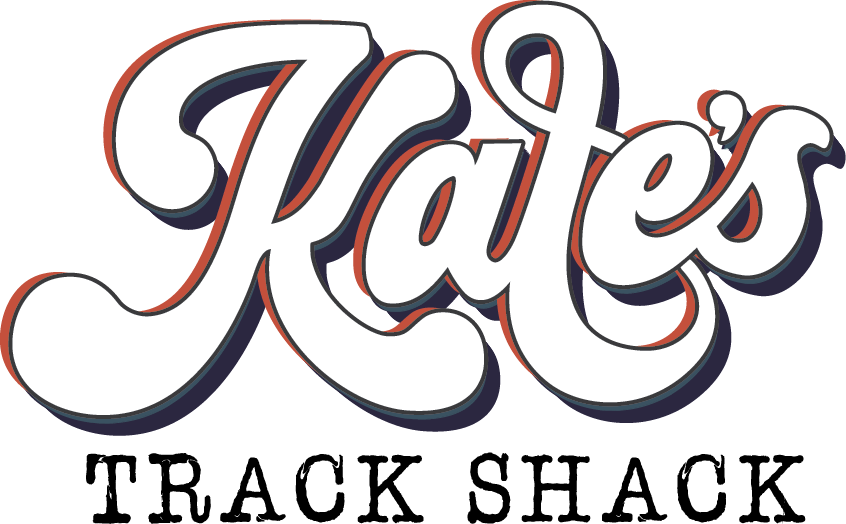 CSS Menu Template by Css3Menu.com


8-Track Memories
It's fun to reminisce and think about the things that helped shape our lives growing up. I think there are lots of stories out there just waiting to be told. Some of you have shared them with us in emails or over the phone over the years. We really enjoy hearing them. We'd like to be able to share with others those fun (we hope!) memories you've had with 8-tracks. If you'd like for us to post your special 8-track memory, please email us and we'll put it up on this page for others to enjoy.
Thanks!
---
David Maugans wrote:
I remember going to Gibson's and going through the racks of 8-tracks. Gosh, back then I had very little money you have to remember, 8's were not cheap, Believe it or not, 8' were at least five bucks up to around fifteen bucks. I remember asking my roommate to go to Wal-mart and getting Chicago 10, because If You Leave Me Know was my favorite song. I remember going to K-mart over at Indy and buying Steve Winwood's Arc of the Diver. That tape cost at least ten bucks. A lot of money for an 8-track. I remember having a Kraco am'fm Stereo with an 8-track and playing tapes in it. I remember when I graduated from high school my parents got me an am'fm stereo, record player with an 8-track. It was on a rolling stand. I thought it was so cool. I remember back in the early 90's finding tapes for a nickel or a dime at yard sales and buying them, and not really caring about them until later when I really got into tracking. I have a lot of fun with 8-tracks.


---
Bill Rue wrote:
I collected 8 tracks from August 1973 until March 1976 (basically 6th through 8th grades--Junior High).

My first 8 track was Loggins & Messina Live in Concert (Columbia Records with a red cartridge; the cover was designed to look like a big concert ticket. It was a gift from my brother and sister in law August 1973--my eleventh birthday.

What else do I remember about 8 tracks...they cost a whopping $6.49 at the local head shop/record store, far more than the $4.19 my LP collecting friends paid for their vinyl.

I remember those lysergic bubblegum pink Atlantic 8 track tapes and the wonderful full color slip covers. All those Led Zeppelin, Allman Brothers and Yes tapes. And who could forget the BLACK Warner Brothers tapes, Black Sabbath, Alice Cooper...and that blocky but still super cool typeface. Heavy, man!

The first 8 track I actually went out and bought was a mucus green 'Best of the Doors' Elektra Quadrophonic tape. Had to love that ultra groovy Elektra 'E' logo and the matching Quad 8 logo.

Third time I ever smoked weed and the first time I ever actually got high I remember playing my 8 track of Yes' "Relayer" for a group of friends and blowing a few minds--mine included. 'Gates of Delirium 'indeed. I recall flipping the overhead lights in my folks rumpus room on and off rapidly to simulate a strobe effect, Yes 8 track blaring at crazy high volume and my dad wandering in to pour himself a scotch in the middle of this THC fueled madness--my friends Gary H. and Freddie C. and Glenn C. laughing uproariously. I still can't believe we weren't busted right then and there. "Crazy kids!".

I finally traded in my 30+ 8 track collection In June 1976 for a whopping $25 with which I purchased the LPs Peter Frampton 'Comes Alive', Aerosmith 'Rocks' and ELP's 'Tarkus', thus inaugurating another phase of my life long pursuit of discovering and listening to new and cool music. 8 tracks were just way too expensive for a 13 year old looking to build a music library with my limited financial resources.

Bill Rue
info@vinylhaven.com
www.vinylhaven.com
---
HELLO AGAIN, I JUST THOUGHT I'D SHARE A LITTLE BIT OF MEMORIES WTH YOU. THE FIRST TIME I HEARD QUAD ,I WAS WORKING AS A PRT TIME TRUCK UNLOADER IN A PLACE CALLED [2 GUYS FROM HARRISON] SIMULAR TO WALMART,AND THEY HAD A HIGH END STEREO SECTION THAT I WOULD PASS AND STOP AND LISTEN TO. WELL, THE FIRST TWO QUAD I EVER HEARD THAT BLEW ME AWAY,WAS, THE DOOBIE BRO, AND THEN JONI MITCHELL,. EVERY CHANCE THAT I GOT, BACK TO THE STEREOS I WOULD GO. IT TOOK ME TWO MONTHS OF WORK TO BE ABLE TO AFFORD A SYSTEM THAT WAS EVEN SO,SO. BUT WHEN I GOT THE SYSTEM FOR MY CAR, THAT WAS THE CHERRY ON MY I.CREAM. WE WOULD SIT FOR HOURS LISTENING TO EDGAR WINTERS, DRIVE TO KRAFTWERK, AND BANG ON THE DASHBOARD TO SANTANNA. AT 48 CENTS A GALLON OF GAS ,AND DRIVING A 66 CADILAC, IT NEVER GOT BETTER THAN THAT!!! AZTECA